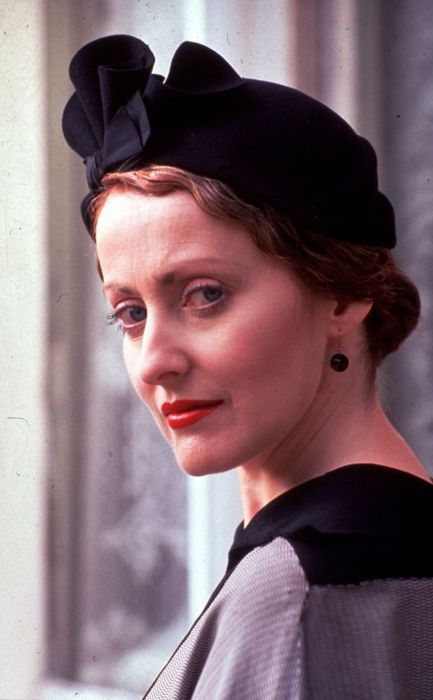 Hercule Poirot's loyal secretary.
At one time, Miss Lemons worked for the detective, Parker Pyne as his secretary. This was prior to her work with Hercule Poirot.
Poirot refers to her as his "perfect machine" until one day when she makes three typing mistakes in a simple letter.
Her appearances are usually very brief and have no impact to the story. She is "sublimely incurious." She has a little room in Poirot's office at Whitehaven Mansions. She doesn't like to "play detective"--she would rather be completing her secretarial tasks.
Her sister Mrs. Hubbard ran, in 1955, a hostel for overseas and local university students. This was the location of a murder mystery detailed in Hickory Dickory Dock.
"Miss Lemon, always efficient, had preceded him to the street and was waiting by a taxi. She asked no questions and displayed no curiousity. She did not tell Poirot how she would occupy her time while he was away. She did not need to tell him. She always knew what she was going to do and she was always right in what she did." --Third Girl
Appears in: Parker Pyne Investigates, The Regatta Mystery & Other Stories, Hickory Dickory Dock, Dead Man's Folly, Third Girl, and Elephants Can Remember
Ad blocker interference detected!
Wikia is a free-to-use site that makes money from advertising. We have a modified experience for viewers using ad blockers

Wikia is not accessible if you've made further modifications. Remove the custom ad blocker rule(s) and the page will load as expected.