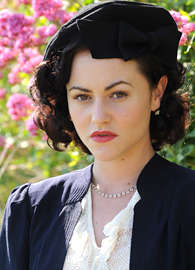 Full name Rosemary Sheila Webb. She is the abandoned daughter of communist agent Miss Pebmarsh and eventually the lover of the man calling himself Colin Lamb after the conclusion of the affair of The Clocks, in which she was made the patsy and unwilling witness to the murder of "Mr. Curry".
Ad blocker interference detected!
Wikia is a free-to-use site that makes money from advertising. We have a modified experience for viewers using ad blockers

Wikia is not accessible if you've made further modifications. Remove the custom ad blocker rule(s) and the page will load as expected.